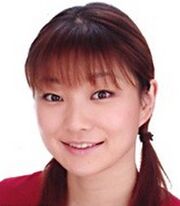 Akeno Watanabe (渡辺 明乃 Watanabe Akeno, born November 18, 1982) is a Japanese voice actress born in Funabashi, Chiba, Japan. She works at Osawa Office and her nickname is Akenon. She currently stars in Pokémon Best Wishes as Ash's newest rival, Shooti and from Episode 17 onwards has begun voicing Ash's Scraggy. She voices Kyou Yahagi in the Cardfight!! Vanguard Anime.
Other Notable Roles
Ad blocker interference detected!
Wikia is a free-to-use site that makes money from advertising. We have a modified experience for viewers using ad blockers

Wikia is not accessible if you've made further modifications. Remove the custom ad blocker rule(s) and the page will load as expected.