Home
Talk

12
4,387pages on
this wiki
Welcome to the Cardfight! Vanguard Wiki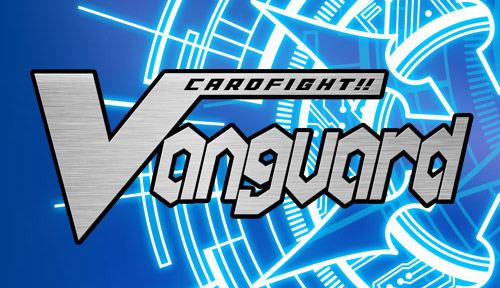 Cardfight!! Vanguard is Japan's latest TCG (Trading Card Game), which it brings both manga authors together to develop this unique and interesting card game. The game uses many similar elements from other card game anime such as Yu-Gi-Oh! (Draw 5 cards at beginning, draw 1 every turn, player that goes first can't attack). TCG games like these have been very successful in Japan and in many countries and the creators are hoping to go worldwide with this one.
Who is your favorite character?
Which new clan do you like?
Which is your favorite clan?
Which of the following is your favorite card?
Do you think the Cardfight!! Vanguard Anime should be aired in USA?
The card images used on this site which have "Sample" written across them are obtained from the Cardfight!! Vanguard Official Portal Site (http://cf-vanguard.com), in accordance to the guidelines stated there. Re-use of these images (re-post, distribution) is strictly prohibited.
(C) Bushiroad All Rights Reserved.
Card Game Pages


External Links

CFV Petition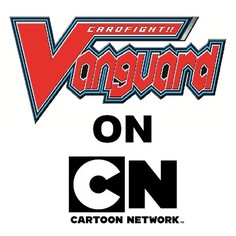 Ever imagined watching Cardfight!! Vanguard on Cartoon Network?
Want to sign the petition to get Cardfight!! Vanguard to air on Cartoon Network?
Featured Character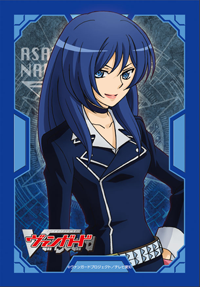 Asaka Narumi
Asaka Narumi is a member of Team Foo Fighter AL4. Her alias is "Assassin" on her team because of her skill and her strategy using Pale Moon units while switching cards in and out of the soul. It is shown that she has a crush on Ren Suzugamori.
Card of the Week (w/c May 13, 2013)
This Week's "Card of the Week" is
Blue Storm Dragon, Maelstrom!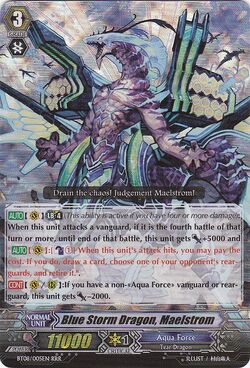 Abilities
[AUTO](VC) Limit Break 4 (This ability is active if you have four or more damage):When this unit attacks a vanguard, if it is the fourth battle of that turn or more, until end of that battle, this unit gets [Power]+5000 and "[AUTO](VC):[Counter Blast (1)] When this unit's attack hits, you may pay the cost. If you do, draw a card, choose one opponent's rear-guards, and retire it.".
[CONT](VC/RC):If you have a non-«Aqua Force» vanguard or rear-guard, this unit gets [Power]-2000.
Main Characters


Censorship and Changes
<p style="text-align: center; ">Censorship and Changes

As Cardfight!! Vanguard is released to new territories with differing cultural values, censorship becomes the inevitable course of action to keep the game marketable. This page is to serve as a catalog of changes made to the anime, manga and TCG. Where applicable, the original art is displayed on the left, with the censored art on the right.

Table of Contents

Korea (TCG), Singapore (Anime & TCG), China (Anime)