Episode 14: The Fearsome Undead! The Granblue Deck!
Comment

1
Share
The Fearsome Undead! The Granblue Deck! is the 14th episode of Cardfight!! Vanguard: Season 1 in the Cardfight!! Vanguard Anime.
Summary
Every young man must go on a journey. For Aichi, it's the scary world of other card shops. Aichi heads out on a journey to other card shops, in order to find and fight other strong Vanguard fighters and gain experience after the Shop Tournament.
Characters introduced
Trivia
The clan: Granblue debuts.
Its noted that 4th graders can't get married as made mention in this episode.
Video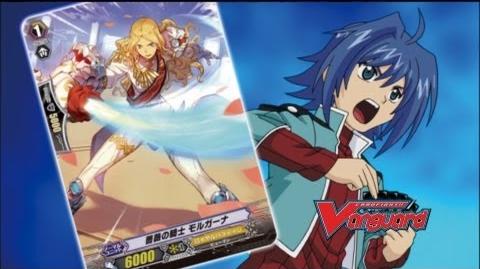 Ad blocker interference detected!
Wikia is a free-to-use site that makes money from advertising. We have a modified experience for viewers using ad blockers

Wikia is not accessible if you've made further modifications. Remove the custom ad blocker rule(s) and the page will load as expected.