A Visit from Tetsu (Tetsu Appears in the Japanese version) is the 13th episode of Cardfight!! Vanguard: Season 2 in the Cardfight!! Vanguard Anime.
Overview
Tetsu appears at Card Capital for the first time, he helps out the younger players at the shop, but is stopped when a mistaken Kamui forces him into a Cardfight, Kamui is eventually defeated, and Tetsu leaves after stating that with their current skill level, Q4 has no chance against the opponents at the next stage.
Video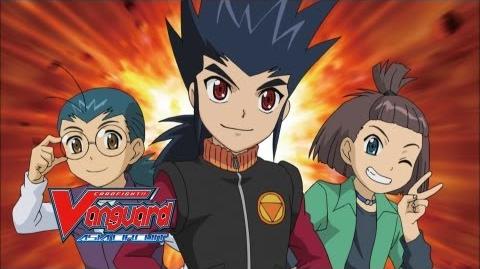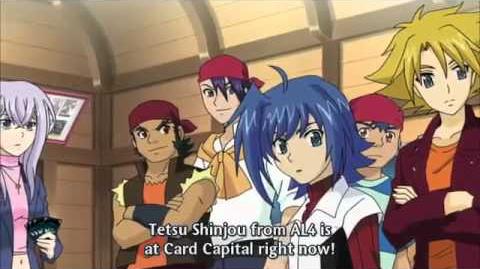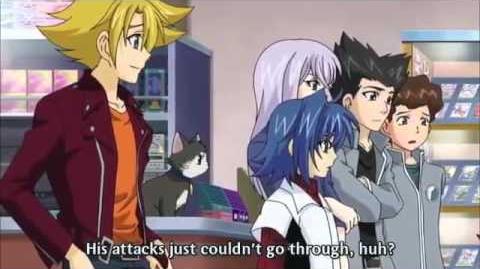 Ad blocker interference detected!
Wikia is a free-to-use site that makes money from advertising. We have a modified experience for viewers using ad blockers

Wikia is not accessible if you've made further modifications. Remove the custom ad blocker rule(s) and the page will load as expected.