Blue Storm Dragon, Maelstrom (蒼嵐竜 メイルストローム) is the 26th episode of Cardfight!! Vanguard: Season 2 in the Cardfight!! Vanguard Anime.
Plot
Team Q4 is in trouble, being close to losing, Aichi starts showing signs of Psyqualia, in order to oppose Leon Soryu's "Wind". Who will win, Team Q4 or Team Dreadnought and the legendary clan, Aqua Force?
Video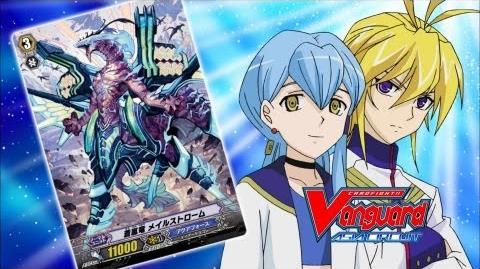 Ad blocker interference detected!
Wikia is a free-to-use site that makes money from advertising. We have a modified experience for viewers using ad blockers

Wikia is not accessible if you've made further modifications. Remove the custom ad blocker rule(s) and the page will load as expected.