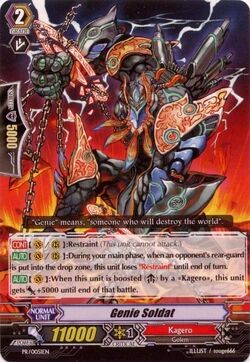 Golems are a shared Race of units found in the Angel Feather, Aqua Force, Kagero, Shadow Paladin and Spike Brothers Clans.
Golems are based on a creature from Jewish mythology. They are artificial humanoids made from earth and/or other minerals.
There are no effects related to this specific race so far.
List of Golems
Grade 3
Grade 2
Grade 3
Grade 2
Grade 1
Grade 2
Grade 3
Grade 3