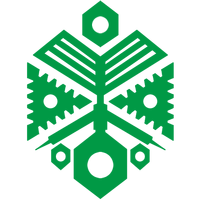 "Great Nature" (グレートネイチャー Gurēto Neichā) is a clan from the nation of Zoo. Great Nature is a clan of anthropomorphic animals, mostly High Beasts, devoted to studying at the Great Nature University, the highest educational institution on Planet Cray. They have the greatest intellect on the planet.
Great Nature revolves around giving boosts to its rear-guards, usually +4000 power, but sometimes +1 critical, in exchange for those units being retired at the end of that turn. Because of this, Great Nature has many effects that trigger whenever a unit is retired at the end of turn; some superior call those same units or other units, some draw cards or unflip damage etc.
Starting from G Booster Set 2: Soaring Ascent of Gale & Blossom, the clan now has a stronger focus on drawing more cards and giving the rear-guards additional abilities that activate if their power reaches a certain point or higher, which later became their keyword, "Success".
The members of Team S.I.T. Genius use this clan in the anime.
Kei Nagara, a member of Team Trinity Dragon, uses this clan in Cardfight!! Vanguard G.
Background
What is Great Nature?
It is a university of animals, located in the green nation "Zoo" of remarkably rich nature. It is the highest education institute, housing many geniuses of top-level IQ in its campus of forests and plains. It is told that there is one specialized course in this institute for everything that can be described as "knowledge", and students choose their courses based on their respective talents and interests. Students and academic staffs treat each other as comrades in "Great Nature" without barriers. They study, discuss and keep on learning. Even if they seem scratching indolently or slubering with yawns, their brains always persist in challenging the puzzles and mysteries of the world...perhaps.
Sets containing Great Nature cards
Booster Sets
Fighters Collections
Revival Collection
Technical Boosters
Character Boosters:
Races
Unique Races
Archetypes/Subclans
List of Great Nature cards
Grade 0
Grade 1
Grade 2
Grade 3
Grade 4
United Sanctuary
Dragon Empire
Dark Zone
Magallanica
Zoo
Star Gate
Others
Ad blocker interference detected!
Wikia is a free-to-use site that makes money from advertising. We have a modified experience for viewers using ad blockers

Wikia is not accessible if you've made further modifications. Remove the custom ad blocker rule(s) and the page will load as expected.