Joker Deck is the 4th half deck released in the Japanese format. A deck that was included with the August 2011 issue of KeroKero Ace.
Contents
Deck clan: Nova Grappler
This Deck was released with Kero Kero Ace Magazine.
This Deck was released alongside KAD3: Dinas Deck .
This is a half deck built for flash fights, so it only has a total of 25 cards in the deck.
Comes with 2 Flash Fight Rule Sheets.
Comes with 2 Cardfight!! Vanguard Expert Rulesheet which contain frequently asked questions.
Exclusive Cards:
Alternate Art Cards:
Card List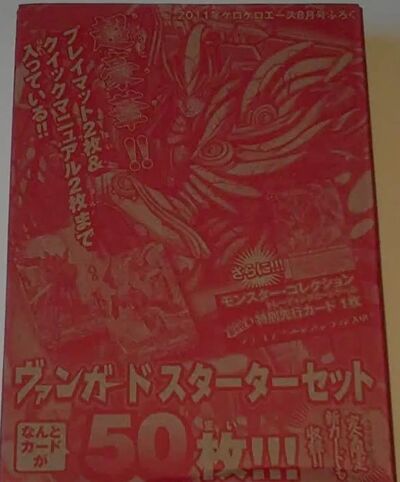 Ad blocker interference detected!
Wikia is a free-to-use site that makes money from advertising. We have a modified experience for viewers using ad blockers

Wikia is not accessible if you've made further modifications. Remove the custom ad blocker rule(s) and the page will load as expected.