"Sorrow Skyscraper" is the 19th episode of Cardfight!! Vanguard G: NEXT and the 313th episode of the Cardfight!! Vanguard Anime.
Plot
Rin Hashima challenged Shion Kiba to a fight, to win her chance to leave the team. Henri Hayao was worried about whether Shion could defeat Rin and keep the team from falling apart. The fight between the "Ki" Prince and the queen had its curtains opened.
Video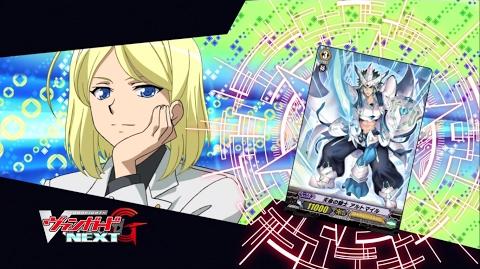 Ad blocker interference detected!
Wikia is a free-to-use site that makes money from advertising. We have a modified experience for viewers using ad blockers

Wikia is not accessible if you've made further modifications. Remove the custom ad blocker rule(s) and the page will load as expected.