NX Episode 24: The Knights Who Swore Loyalty To Their Swords
Comments

78
Share
"The Knights Who Swore Loyalty To Their Swords" is the 24th episode of Cardfight!! Vanguard G: NEXT and the 318th episode of the Cardfight!! Vanguard Anime.
Plot
Standing in front of Shion Kiba was Taiyou Asukawa, who had defeated Tokoha Anjou on the Second Day! For their comrades, for their friends, for their teams, the curtains of the two knights' fight were drawn open...!! Which team will win the remaining two seats!?
Video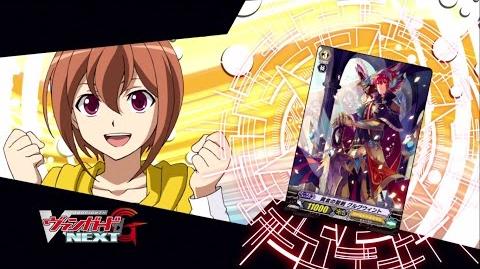 Ad blocker interference detected!
Wikia is a free-to-use site that makes money from advertising. We have a modified experience for viewers using ad blockers

Wikia is not accessible if you've made further modifications. Remove the custom ad blocker rule(s) and the page will load as expected.