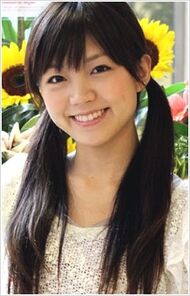 Suzuko Mimori (三森すずこ Mimori Suzuko, born June 28, 1986) is a Japanese voice actress. She was born in Tokyo, Japan. She voices Kourin in the Cardfight!! Vanguard Anime. She has a nickname of "すず" (Suzu) and "みもりん" (Mimorin). She also portrayed as Maria Kagami in the live-action movie, Stand Up! Vanguard and Kourin Tatsunagi in the stage show, Stage Cardfight!! Vanguard: Virtual Stage.
Other Notable Roles
Ad blocker interference detected!
Wikia is a free-to-use site that makes money from advertising. We have a modified experience for viewers using ad blockers

Wikia is not accessible if you've made further modifications. Remove the custom ad blocker rule(s) and the page will load as expected.