Trial Deck 2: Dragonic Overlord
Comments

192
7,974pages on
this wiki
VG-TD02 Dragonic Overlord



Japanese Name:

帝国の暴竜

Translation:

Raging Dragon Of The Empire

Release Date:

February 26th, 2011 (JP) and December 3rd, 2011 (EN)

Set Gallery Japanese

Set Gallery English

Previous Set:

Next Set:
Dragonic Overlord (or Raging Dragon of the Empire in the Japanese version) was one of the first two Trial Deck released in both Japanese and English. It was released alongside Trial Deck 1: Blaster Blade.
Contents
This is a constructed deck built of 50 cards.
The theme of this deck are Kagerō Units.
There are 2 cards exclusive to the Trial Deck and 3 Holo cards per deck.
The Trial-Deck exclusive cards are:
Video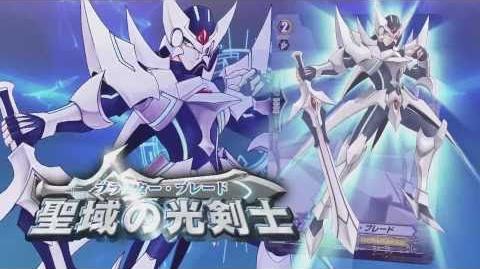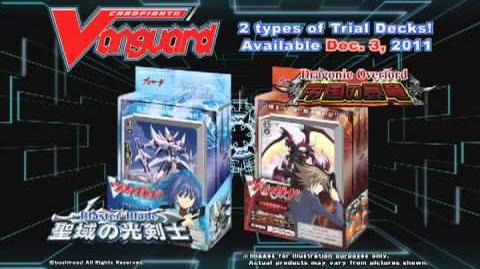 Card List
| Code | Amount | Name | Grade | Clan | Trigger |
| --- | --- | --- | --- | --- | --- |
| TD02/001 | 2 | Dragonic Overlord | 3 | Kagerō | |
| TD02/002 | 1 | Dragon Monk, Goku | 3 | Kagerō | |
| TD02/003 | 4 | Demonic Dragon Berserker, Yaksha | 3 | Kagerō | |
| TD02/004 | 4 | Dragon Knight, Nehalem | 2 | Kagerō | |
| TD02/005 | 4 | Berserk Dragon | 2 | Kagerō | |
| TD02/006 | 4 | Wyvern Strike, Tejas | 2 | Kagerō | |
| TD02/007 | 4 | Embodiment of Armor, Bahr | 1 | Kagerō | |
| TD02/008 | 2 | Dragon Monk, Gojo | 1 | Kagerō | |
| TD02/009 | 4 | Flame of Hope, Aermo | 1 | Kagerō | |
| TD02/010 | 2 | Demonic Dragon Madonna, Joka | 1 | Kagerō | |
| TD02/011 | 2 | Wyvern Strike, Jarran | 1 | Kagerō | |
| TD02/012 | 1 | Lizard Runner, Undeux | 0 | Kagerō | |
| TD02/013 | 4 | Dragon Dancer, Monica | 0 | Kagerō | Draw |
| TD02/014 | 4 | Lizard Soldier, Ganlu | 0 | Kagerō | Stand |
| TD02/015 | 4 | Dragon Monk, Genjo | 0 | Kagerō | Heal |
| TD02/016 | 4 | Demonic Dragon Mage, Rakshasa | 0 | Kagerō | Critical |
Grade Breakdown
| | | | |
| --- | --- | --- | --- |
| Grade 0 | Grade 1 | Grade 2 | Grade 3 |
| 17 | 14 | 12 | 7 |