Ad blocker interference detected!
Wikia is a free-to-use site that makes money from advertising. We have a modified experience for viewers using ad blockers

Wikia is not accessible if you've made further modifications. Remove the custom ad blocker rule(s) and the page will load as expected.
"Dragonic Overlord" was one of the first two Trial Deck released in Japanese, English, Korean and Thai format. It was released alongside Trial Deck 1: Blaster Blade.
Contents
A constructed deck consisting of 50 cards.
There are 2 cards exclusive to the Trial Deck and 3 Holo cards per deck.
The Trial Deck exclusive cards are:
Video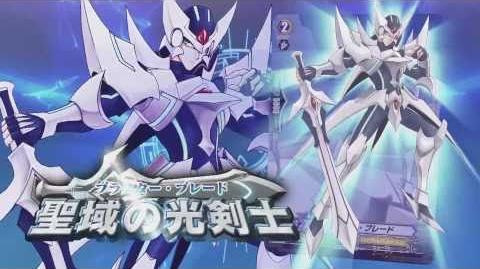 Card List
| Code | Amount | Name | Grade | Clan | Trigger |
| --- | --- | --- | --- | --- | --- |
| TD02/001 | 2 | Dragonic Overlord | 3 | Kagerō | |
| TD02/002 | 1 | Dragon Monk, Goku | 3 | Kagerō | |
| TD02/003 | 4 | Demonic Dragon Berserker, Yaksha | 3 | Kagerō | |
| TD02/004 | 4 | Dragon Knight, Nehalem | 2 | Kagerō | |
| TD02/005 | 4 | Berserk Dragon | 2 | Kagerō | |
| TD02/006 | 4 | Wyvern Strike, Tejas | 2 | Kagerō | |
| TD02/007 | 4 | Embodiment of Armor, Bahr | 1 | Kagerō | |
| TD02/008 | 2 | Dragon Monk, Gojo | 1 | Kagerō | |
| TD02/009 | 4 | Flame of Hope, Aermo | 1 | Kagerō | |
| TD02/010 | 2 | Demonic Dragon Madonna, Joka | 1 | Kagerō | |
| TD02/011 | 2 | Wyvern Strike, Jarran | 1 | Kagerō | |
| TD02/012 | 1 | Lizard Runner, Undeux | 0 | Kagerō | |
| TD02/013 | 4 | Dragon Dancer, Monica | 0 | Kagerō | Draw |
| TD02/014 | 4 | Lizard Soldier, Ganlu | 0 | Kagerō | Stand |
| TD02/015 | 4 | Dragon Monk, Genjo | 0 | Kagerō | Heal |
| TD02/016 | 4 | Demonic Dragon Mage, Rakshasa | 0 | Kagerō | Critical |
Grade Breakdown
| | | | |
| --- | --- | --- | --- |
| Grade 0 | Grade 1 | Grade 2 | Grade 3 |
| 17 | 14 | 12 | 7 |
G Trial Decks
G Title Trial Decks
Mega Trial Decks
Movie Trial Decks