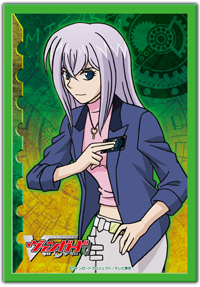 Hey guys, nice to meet ya, I'm from Singapore.
On this wiki, many users are of different countries, and it's nice if I could be your friend. Nice having someone who's new!
I do like taking a look at various pages on this wiki, and I'm really grateful to have you guys here helping me. Of course, I will try to return the favour to you as soon as you need me to. All you have to do is drop a message on the wall or ask on the blog and I'll come running!
Well, my favourite clan is Bermuda Triangle. I love the cuteness and Strength they have. Following them is Angel Feather and Oracle Think Tank. I am about to have an Angel Feather and Oracle deck and I've borrowed cards from friends to make a deck and play with them. My temporary decks from them seem to be pretty awesome, so do ask me for help if you need any help with these clans.
I currently run Royal Paladin and Gold Paladin now. I seem to be gettin weaker at using Royal Paldin now maybe cause' Narukami and Gols are overpowering them with Limit Break, or maybe it's cause of myself, nobody knows!
I'm also fine with helping you with Novas and Kagero, though I don't use Kagero, I've been helping my brother with it.
Shadows are also pretty much fine with me. I seem to be better at those then Nova and Kagero.
Just one thing to tell you, I don't think I can help much with Granblue at the moment since I really suck at using that clan. (Granblue lovers, don't misunderstand! It's not that Granblue sucks.....)
Favourite characters of the show? Misaki, cause of her Oracle Think Tank and of course Kai, no more to be said. Third's Aichi. :)
That's all for now! Do drop me a message!