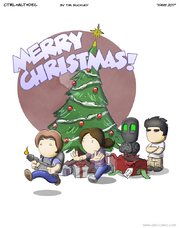 To anyone reading this I am a casual player in Vanguard and heard about it from an Ad in Animax. I am currently working on an Eng Spectral Duke Dragon deck from EB03 and an Eng Tryant Deathrex deck and to lesser extent I am currently working on a Nova Grappler Asura Kaiser/Death Army deck.
If you live near Grand Indonesia and are able to trade some Nova Grappler/Gold Paladin/ Tachikaze cards please contact me at
JakeNeob99@gmail.com
Cards I want to buy
Edit
Want to buy Must be in english. Meeting place must be in Jakarta, Indonesia.
Flame of Victory X2
Player of the Holy Bow, Viviane X3
Incandescent Lion, Blonde Ezel X4
Lop Ear Shooter X3
Spring Breeze Messenger X1
Speeder Hound X2
Listener of Truth Dindrane X3
Halo Shield Mark X3
Contact at jakeneob99@yahoo.com or jakeneob11@gmail.com