Comments

60
Hear, ye! Hear, ye! Cardfight!! Vanguard in Cartoon Network!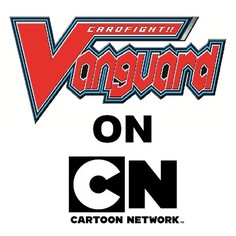 Firstly, I want to thank everyone who has signed the petition to get Cardfight!! Vanguard on Cartoon Network. We have reached over 400 signatures, well done!
I contacted Cartoon Network about the existence of this petition two weeks ago and have been watching the petition since. I got a response from a friend of mine who has great connections with Cartoon Network and gave word that CN are strongly suggesting that they air Vanguard on Cartoon Network after I told them about the petition.
I just checked Wikipedia and added the information I got there (for those who are keen about the edit I did on the season 1 page and season 2 page), it states that the English Networks airing Cardfight!! Vanguard are VTV and CARTOON NETWORK!!!
Update - 12th May, 2012
Rumor has it that Cardfight!! Vanguard is going to be airing on the Cartoon Network this fall.
Anyway these are the only confirmations I have for now.
I will keep checking for more updates on this.